Trabaja con
nosotros
Diviértete trabajando
Tienes una oportunidad de trabajar con nosotros… no lo dudes y únete a nuestro equipo porque en nada de tiempo te vas a dar cuenta de que TCH es el lugar donde quieres estar.
Buscamos a gente que haga que la experiencia de cada cliente en nuestro hostel sea única e irrepetible en todo momento.
Los valores que definen a la gente de TCH son: Pasión (amamos lo que hacemos y queremos transmitir al mundo esa pasión por nuestro trabajo), Dedicación (nos encanta dedicar nuestro tiempo a aquellos que han confiado en nosotros), Respeto (queremos hacer de nuestro hostel un lugar para todos), Compromiso (tenemos el compromiso de dar lo mejor de nosotros en cada momento). Queremos que, si tú también compartes esos valores, si quieres hacerlos tuyos, vengas a formar parte de nuestro equipo de trabajo.
Porque queremos que nos ayudes a que en TCH pasen muchas cosas y a que consigamos que nuestros hostels sean puntos de encuentro.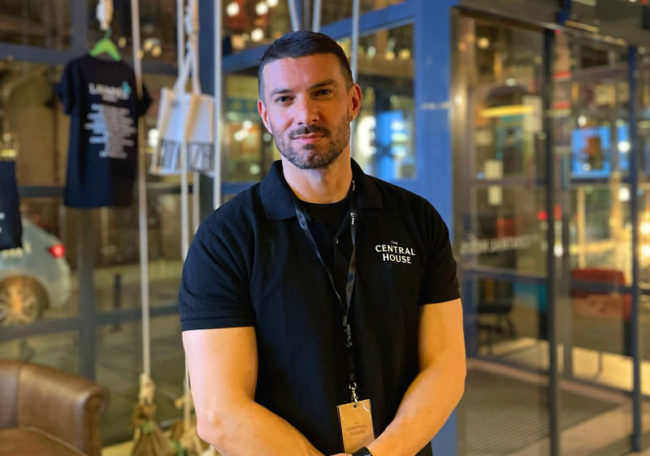 ¿Quieres formar parte de la familia TCH?
Receptionist
The Central House Lisbon Baixa
We believe in creating welcoming, fun and inspiring environments for our guests and team. We pride ourselves on being a team of globally minded, genuinely caring and friendly individuals. It's these values coupled with our unquenchable passion for service which created the unique culture that is TCH.
We need a Front Desk agent with immediate availability to join our team in Lisboa.
Job description:
– Full-time job (40 hours per week) with rotating schedule
– Maintain a friendly, cheerful and courteous demeanour at all times
– Use suggestive selling techniques to sell rooms/beds and promote other services of the hostel
– Assist in registering guests and assigning rooms/beds
– Resolve customer issues, complaints, problems in a quick, efficient manner to maintain a high level of customer satisfaction and quality service
– Build strong relationships and liaise with all other department's especially housekeeping, maintenance & reservations
– Performs other duties as assigned, requested, or deemed necessary by management
– Thoroughly understand and adhere to proper credit, check- cashing, and cash handling
policies and procedures.
– Ensures safety by following guest check in and security procedures and reporting suspicious activity to security, manager, or MOD
– Maintain the cleanliness and neatness of the front desk area
– Run the day end / night audit & police report
– Work closely with the Financial Department to ensure accounting coherence
– Availability for a rotating schedule
– Maintain fluid communication with the different departments
– Answering calls and e-mails
– Respond to customer queries, concerns and complaints.
Essential studies and experience required:
– Studies in Tourism and/or professional training in tourist accommodation management.
– Proficiency in Microsoft Office (Word, Outlook, PowerPoint…)
– Native Portuguese speaker is essential
– High level of English is essential
– Knowledge of other languages would be an asset
– Knowledge of the MEWS programme highly valued
Qualities:
– You are an excellent team player
– You have outstanding customer service skills
– You are communicative
– You are motivated and committed to your work
Please send your CV with PHOTO and subject (Receptionist full-time Lisboa) to: aabreu@grouptch.com