Work with us
We're a great team
You have the chance to work with us!! Don't wait to join our team, because you're about to realise that TCH is the place you want to be.
We're looking for people who want to make every customer's experience at our hostel unique and unforgettable, from beginning to end.
The values that define TCH people are Passion (we love what we do and we want to show everyone this passion through our work), Dedication (we love to dedicate our time to those who've put their trust in us), Respect (we want to make our hostel a place for everyone) and Commitment (we commit ourselves to always giving our best). If you also share these values and want to make them your own, we'd like you to come and be a part of our team.
Because we want you to help us make sure there's always lots going on at TCH and that we're successful in making our hostels into meeting places.
TCH is committed to the principle of equal opportunities and to recruitment processes that are free from discrimination.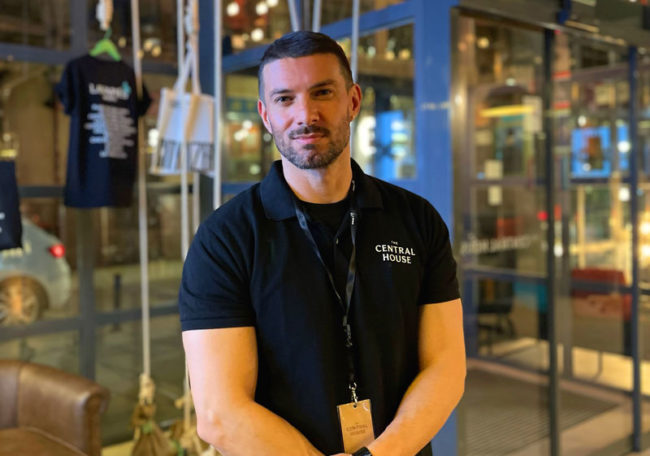 Would you like to become a member of the TCH family?
Receptionist
The Central House Lisbon Baixa
We believe in creating welcoming, fun and inspiring environments for our guests and team. We pride ourselves on being a team of globally minded, genuinely caring and friendly individuals. It's these values coupled with our unquenchable passion for service which created the unique culture that is TCH.
We need a Front Desk agent with immediate availability to join our team in Lisboa.
Job description:
– Full-time job (40 hours per week) with rotating schedule
– Maintain a friendly, cheerful and courteous demeanour at all times
– Use suggestive selling techniques to sell rooms/beds and promote other services of the hostel
– Assist in registering guests and assigning rooms/beds
– Resolve customer issues, complaints, problems in a quick, efficient manner to maintain a high level of customer satisfaction and quality service
– Build strong relationships and liaise with all other department's especially housekeeping, maintenance & reservations
– Performs other duties as assigned, requested, or deemed necessary by management
– Thoroughly understand and adhere to proper credit, check- cashing, and cash handling
policies and procedures.
– Ensures safety by following guest check in and security procedures and reporting suspicious activity to security, manager, or MOD
– Maintain the cleanliness and neatness of the front desk area
– Run the day end / night audit & police report
– Work closely with the Financial Department to ensure accounting coherence
– Availability for a rotating schedule
– Maintain fluid communication with the different departments
– Answering calls and e-mails
– Respond to customer queries, concerns and complaints.
Essential studies and experience required:
– Studies in Tourism and/or professional training in tourist accommodation management.
– Proficiency in Microsoft Office (Word, Outlook, PowerPoint…)
– Native Portuguese speaker is essential
– High level of English is essential
– Knowledge of other languages would be an asset
– Knowledge of the MEWS programme highly valued
Qualities:
– You are an excellent team player
– You have outstanding customer service skills
– You are communicative
– You are motivated and committed to your work
Please send your CV with PHOTO and subject (Receptionist full-time Lisboa) to: aabreu@grouptch.com